This is a sneak peek at a work in progress- my new Zazzle store!
Over the past few years many people have requested merchandise with Judy Rey Wasserman's Post Conceptual UnGraven Image Art images — like the one's found in the Art of Seeing The Divine books and seminars.
You know, the kind of merchandise found in museum shops and bookstores featuring work by Monet, Degas, van Gogh and, of course, Andy Warhol.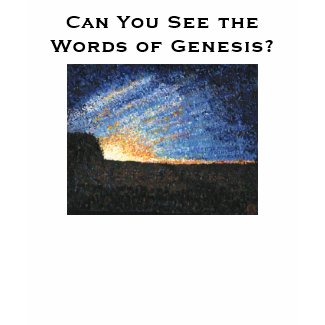 Genesis Beit Women's shirt
by
judyrey
Shirts
from Zazzle
Seems that collectors want to do more than own signed, numbered investment grade prints– they want to wear their art to the office, school, games and other events to display their art savvy and love of The Divine.
This is a sneak peek because there is much more to come — although there already is a great variety of items featuring the image of Genesis Beit  and the Dock less traveled on apparel for men, women, kids and babies, plus different styles of mugs, steins and even mouse pads.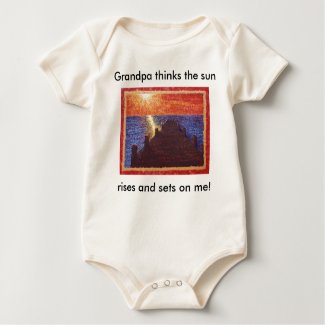 Doc Less Traveled – UnGraven Image kidswear
by
judyrey
Get
t shirts
on zazzle.com
Suggestions for images, items and also any wording or slogans you would like to see on items are welcomed!
Note that all of the Zazzle items must be purchased through the Zazzle site and cannot be combined in a single order with the fine art signed and numbered prints featured on both the ungravenimage.com and www.artofseeingthedivine.com websites.
A great shout out of thanks to my artist friends on Twitter who have encouraged me and advised me re this Zazzle store. Especually to my pal and member of opur Facebook  Sharing a Transforming Vision Group,
You can use the widget in this post to navigate to the store– or go directly using this link: Judy Rey Wasserman's UnGraven Image Zazzle store.


* * *
Judy Rey Wasserman is an artist and the founder of Post Conceptual Art theory and also the branch known as UnGraven Image Art. Download a free copy click: Manifesto of Post Conceptual Art– A Painting's Meaning is Inherent in its Stroke.
Check out the limited and open edition prints in the estore.
Follow her on Twitter at @judyrey .]
Tags: art, Bible, Judy Rey Wasserman, kids Bible apparel, merchandise, mug, museum shop, onesie, scripture, Sneak Peek, tee shirt, UnGraven Image, Zazzle